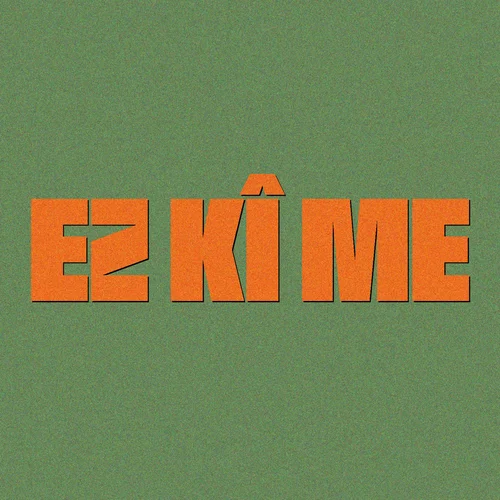 Actrice en zangeres Meral Polat brengt met haar trio het ijzersterke debuut-album Ez Kî Me (Wie ben ik) uit.
English version below
Meral Polat is bij het grote publiek vooral bekend als actrice. Ze studeerde aan de Amsterdamse Toneelschool en speelde in diverse theaterstukken, waaronder Snorro en moord in de Kerststal bij het RO Theater en Don Juan bij het Noord Nederlands Toneel. Op televisie was ze o.a. te zien in Noord-Zuid, Keyzer & de Boer Advocaten en het kinderprogramma Klokhuis.
Ondanks haar carrière als actrice, heeft muziek op de achtergrond altijd een belangrijke rol gespeeld. Meral zingt en speelt gitaar. Ze musiceerde ook vaak samen met haar vader Ali Ihsan Polat. In 2021 overleed hij en aan hem draagt ze haar CD Ez Kî Me (Wie ben ik) op. Ze wordt bijgestaan door Chris Doyle op gitaar, piano, orgel en synthesizer en drummer Frank Rosaly.
Het resultaat is een vibrerend album dat uitblinkt in originaliteit, inventiviteit en doortastendheid. Zowel op zelf geschreven teksten, als op gedichten van haar vader Ali Ihsan Polat, componeerde het trio stukken met beukende en stuwende ritmiek, wiegende passages en ingetogen stukken, steeds gegoten in originele arrangementen. Met toewijding en een overtuigende muzikale lading trekt Meral moeiteloos de aandacht waarmee ze een intense sfeer creëert. De muziek is hartstochtelijk, liefdevol en een rijke aaneenschakeling van Koerdische sculpturen die fraai worden ingebed. Uitschieter is het titelstuk Ez Kî Me, waarin een zachte orgel-koraal-klank wordt gelardeerd met brushes op het drumstel, overgoten met de rijk versierde vocalen. Hoe mooi wil je het hebben?
English version
Actress and singer Meral Polat releases with her trio the great debut Ez Kî Me (Who am I).
In the Netherlands Meral Polat is best known to the general public as an actress. She studied at the Amsterdamse Toneelschool and played in various theater plays, including Snorro and murder at Christmas and Don Juan by Orkater.
Despite her career as an actress, music was always in the background. Meral sings and plays guitar. Making music she already did together with her father Ali Ihsan Polat. In 2021 he passed away and Meral dedicates her album Ez Kî Me (Who am I) to him. She is assisted by Chris Doyle on guitar, piano, organ and synthesizer and drummer Frank Rosaly.
The result is a vibrating CD that excels in originality, inventiveness and thoroughness. Both on self-written texts and on poems by her father Ali Ihsan Polat, the trio composed pieces with pounding and driving rhythms, swaying passages and subdued pieces, always cast in original arrangements. With dedication and a convincing musical charge, Meral effortlessly attracts attention, creating an intense atmosphere. The music is loving and has a rich succession of Kurdish sculptures that are beautifully embedded. The highlight is the title piece Ez Kî Me, in which a soft organ-choral sound is larded with brushes on the drum set, topped with the richly ornamented vocals. How wonderful can music be?
*Meral Polat Trio: Ez Kî Me (Eigen Beheer)
© Mattie Poels.