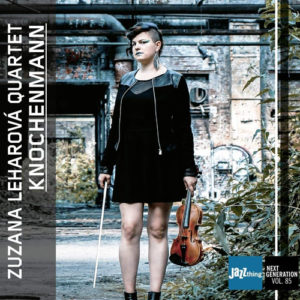 In een breed spectrum gaat violiste Zuzana Leharová op zoek naar de perfecte fusie tussen geïmproviseerde, traditionele en klassieke muziek.
English version below
De viool komt relatief weinig voor binnen de jazzmuziek. We kennen natuurlijk wel Stéphane Grappelli, die met de Belgische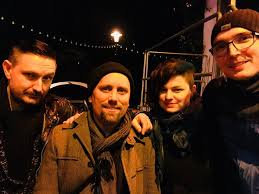 gitarist Django Reinhardt de Hot Club de France oprichtte. Of Jean-Luc Ponty die te horen was in de groep van gitarist John McLaughlin, opgevolgd door violist Jerry Goodman (uit The Flock) en de in 2018 overleden Didier Lockwood die veel samenwerkte met gitarist Philip Catherine. Maar vaak komen we de viool niet tegen binnen de geïmproviseerde muziek. Een violist(e) is veelal klassiek geschoold en hij of zij moet het improviseren 'leren'. Zowel technisch: het loslaten van de klassieke speelwijzen, als muzikaal: dát spelen wat de jazz en geïmproviseerde muziek verlangt. Dat vraagt om durf en moed. En dat is precies wat violiste Zuzana Leharova in huis heeft. Met haar ijzersterke kwartet speelt ze een vurige set op haar debuut-CD Knochenmann. Leharová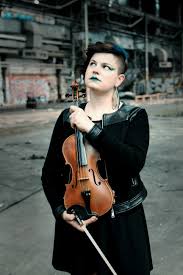 wordt bijgestaan door de voortreffelijke en acrobatische pianist Constantin Krahmer en het strakke bas-en-drums-tandem door respectievelijk Joscha Oetz en Nils Tegen. Violiste Zuzana Leharova werd geboren in Slowakije maar woont tegenwoordig in Keulen. Ze studeerde in Innsbruck en aan de Conservatoria van Amsterdam en Maastricht. Leharová verloochent haar achtergrond niet, getuige de titels van haar composities. Páslo Dievca Pávy betekent 'Riem van het pauwmeisje', Pokúšenie 'Verleiding' en Rozlúcka 'Afscheid'. De muziek is zeer gevarieerd. Van collectieve improvisatie, tot modale stukken met schitterende soli op viool, trompet, piano, bas en drums. Knochenmann wordt uitgegeven via Challenge Records Int./DoubleMoon Records onder de titel: JazzThing-Next Generation. Een schitterend initiatief waar jonge veelbelovende musici de kans krijgen te schitteren en dat doet het Zuzana Leharová Quartet met gasttrompettist Bastian Stein zeer zeker!
English version
Violinist Zuzana Leharová creates a perfect fusion between improvised, traditional and classical music in a broad spectrum.
The violin is relatively rarely used in jazz music. Of course we know Stéphane Grappelli, who founded the Hot Club de France with the Belgian guitarist Django Reinhardt. Or Jean-Luc Ponty who played in the group of guitarist John McLaughlin,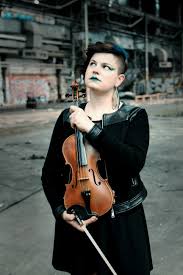 succeeded by violinist Jerry Goodman (from The Flock) and Didier Lockwood, who died in 2018, who collaborated with guitarist Philip Catherine. But often we do not come across the violin within improvised jazz music. A violinist is usually classically trained and he or she has to 'learn' how to improvise. Both technically: letting go of the classical ways of playing, and musically: playing that which jazz and improvised music demands. That requires a great deal of courage. And that is exactly what violinist Zuzana Leharová has to offer. She plays an excellent set with her splendid quartet on her debut CD Knochenmann. Leharová is accompanied by the excellent and acrobatic pianist Constantin Krahmer, and the tight tandem of bass and drums by Joscha Oetz and Nils Tegen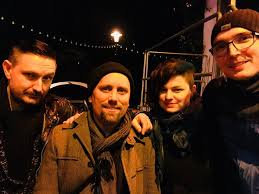 respectively. Violinist Zuzana Leharová was born in Slovakia but lives in Cologne nowadays. She studied in Innsbruck and at the Conservatories of Amsterdam and Maastricht. Leharová does not deny her background, as the titles of her compositions show. Páslo Dievca Pávy means 'Peacock girl belt', Pokúšenie 'Seduction' and Rozlúcka 'Farewell'. The music is very varied. From collective improvisation to modal pieces with beautiful solos on violin, trumpet, piano, bass and drums. Knochenmann is released through Challenge Records Int./DoubleMoon Records under the title: JazzThing-Next Generation. A wonderful initiative where young and promising musicians get a chance to shine and that's exactly what it is about at the Zuzana Leharova Quartet, together with the wonderful guest trumpet player Bastian Stein!
Zuzana Leharova Quartet: Knochenmann (Challenge Records Int./DoubleMoon)