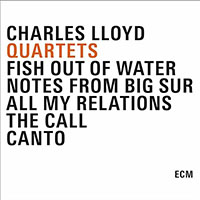 Na twintig jaar meditatieve rust neemt de Amerikaanse saxofonist Charles LLoyd in 1989  zijn cd 'Fish Out Of Water' op. Een album waarmee hij zijn succesvolle (free jazz) periode uit eind jaren '60 achter zich laat. Lloyd maakt vanaf '89 vijf cd's met de pianist Bobo Stenson, aangevuld met diverse bassisten en drummers. Deze vijf albums zijn her-uitgegeven in het boxje 'Charles Lloyd Quartets'.
English version below
Plotseling verdween Charles Lloyd in 1969 van het podium na een succesvolle (free-jazz) periode met pianist Keith Jarrett en drummer Jack DeJohnette waarmee hij midden jaren '60 jazz geschiedenis blies met het live album 'Forest Flower'. Hij maakte nog wel een korte tour met de Franse pianist Michel Petrucciani en nam twee albums op, maar wijdt zich vanaf 1969 geheel aan de Oosterse meditatie.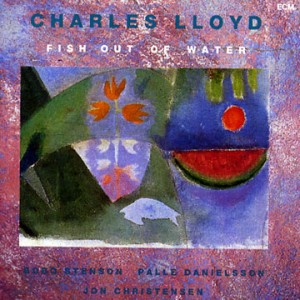 Twintig jaar later keert hij terug: inderdaad herboren. Zijn saxofoon en fluit spel zijn veel lyrischer geworden, vol melodische versieringen met uitgesponnen en sferische thematiek, doorspekt met dynamiek die door de drummer en bassist magisch worden gevolgd. Zijn tenorsax heeft dezelfde warme uitstraling met 'n ietwat snerpende hoogte, waaruit hij noten salvo's tovert die zijn John Coltrane invloed verraadt. Bijzondere stukken zijn 'Haghia Sophia' met bezwerend fluitspel, het sferisch 'Pilgrimage to the Mountain' en het opwindend vertellende 'Cape to Cairo Suite'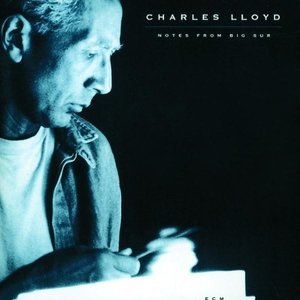 (opgedragen aan Mandela). Markant is bovendien het spel van de Zweedse pianist Bobo Stenson. De enige begeleider die op alle vijf cd's meespeelt en toendertijd, mede dankzij deze vijf ECM cd-opnamen, wereldberoemd is geworden. Hij plaatst met zijn uitgekiende pianistiek het spel van Lloyd in een helder en zonnig daglicht. Charles Lloyd schreef alle stukken op deze vijf dubbelaar, geïnspireerd op gospel en rock. Composities met veel improvisatie vrijheid voor zijn bassisten Palle Danielsson, Anders Jormin en drummers Jon Christensen, Billy Hart en Ralph Peterson. Deze 'Charles Lloyd Quartets' box biedt een prachtig overzicht van het werk van deze tenor gigant, van zijn werk tussen 1989 en 1996.
English version
After twenty years of meditation peace, the American saxophonist Charles LLoyd recorded in 1989 his cd 'Fish Out Of Water'. From that year he recorded five cd's with the Swedish pianist Bobo Stenson and several bass players and drummers. These five albums are re-released in the box 'Charles Lloyd Quartets'.
Suddenly, at the end of 1969, Charles Lloyd moved from the scene after a success (free jazz) career with pianist Keith Jarrett and drummer Jack DeJohnette. With them he recorded jazz history with their live album 'Forest Flower'. After that, he made a short tour with the French pianist Michel Petrucciani and recorded two albums, but after that, he was full time into Eastern meditation for twenty years.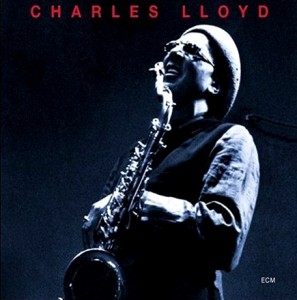 Twenty years later in 1989, he made a come back: re-born, indeed. His saxophone and flute became more lyrical, full of melodic ornaments in a verbiage mood, lots of dynamic tensions full filled by the drummer and bass player. His tenor sax got the same warm essence with a sharp higher tone. He's a magician blowing stringed notes in which you hear the John Coltrane influence. Exceptional pieces are 'Haghia Sophia' with adjured flute, the spherical 'Pilgrimage to the Mountain' and the exciting and 'story' telling 'Cape to Cairo Suite' (ode to Mandela). Striking is the Swedish pianist Bobo Stenson. The only one who plays on all cd's and bacame famous those days, thanks to these five ECM recordings. He puts Lloyds playing in a fresh and sunny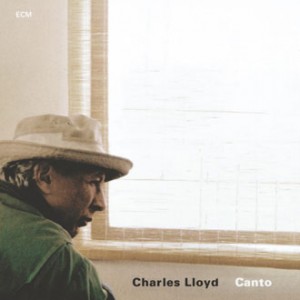 daylight with his inventive piano movements. Charles Lloyd wrote all the pieces on this five-cd, inspired by gospel and rock. Compositions with a lot of improvisation freedom for his bass players Palle Danielsson, Anders Jormin and drummers Jon Christensen, Billy Hart and Ralph Peterson. The 'Charles Lloyd Quartets' box gives a wonderful overview of this tenor giant's work between 1989 and 1996.
Charles Lloyd Quartets: 'Fish out of Water'/'Notes from Big Sur'/'All my Relations'/'The Call'/'Canto' (ECM)
© Mattie Poels.