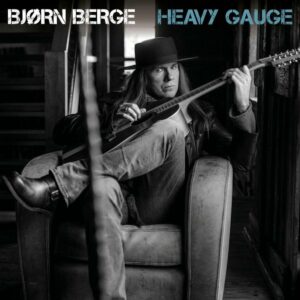 De betonfolk van de Noorse gitarist Bjørn Berge laat zich het beste kenmerken door stevig gitaarspel, krachtige vocalen ondersteund door compacte bas & drums.
English version below
Gitarist Bjørn Berge wordt geboren in Sveio, Zuid Noorwegen en is inmiddels meer dan dertig jaar professioneel gitarist. Hij bespeelt veelal de 12-snarige gitaar in een open stemming. Dat wil zeggen dat hij zijn gitaar stemt in een akkoord, waardoor er meer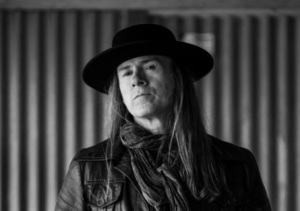 mogelijkheden zijn. Zoals nieuwe, uitgebreide akkoorden en de mogelijkheid tot snellere arpeggio's, die zijn spel omkleuren. Daarbij gebruikt hij ook af en toe de bottleneck om slide mee te spelen (zoals in Stray Dog). Tot zover lijkt zijn spel op dat van Leo Kottke, maar Berge gaat veel verder. Zijn betonfolk is doordrenkt met blues, pop, folk en rock en hij zingt met een doorgewinterde en heerlijk rauwe stem. Met een voortreffelijk gitaarspel, warme gitaar-sound en breed vocaal timbre klinkt hij in zijn eentje al als een hele band. Maar op zijn nieuwe album Heavy Gauge wordt hij echter bijgestaan door bassist Kjetil Ulland en drummer Kim Christer Hylland die zijn massief gitaarspel nog eens stevig ondersteunen. Dat maakt zijn muziek uniek en herkenbaar. Bjørn Berge is naast een voortreffelijk gitarist ook een voortreffelijk songwriter die negen liedjes schreef op teksten van de in Noorwegen wonende Amerikaan Ellis Del Sol. Negen songs met pakkende en herkenbare melodieën. Het album Heavy Gauge is een heerlijk kruidige melange van karakteristieke hedendaagse betonfolk die geestdriftig, ijzersterk en onbuigzaam is!
Rip Off – nummer met fantastische virtuoze breaks
English version
The concrete folk of Norwegian guitarist Bjørn Berge is best characterized by solid guitar, powerful vocals supported by compact bass & drums
Rip Off – song with fantastic virtuoso breaks
Guitarist Bjørn Berge was born in Sveio, Southern Norway (Scandinavia) and is a professional guitarist for more than thirty years. He usually plays the 12-string guitar in an open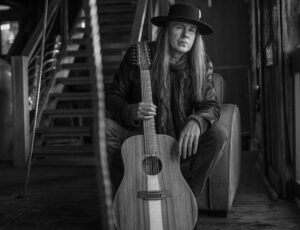 tuning. This means that his guitar is tuned in a chord, so there are more possibilities for innovative playing. Such as new, expanded chords and the possibility of faster arpeggios, which add color to his playing. He also occasionally uses the bottleneck to play slide (as in Stray Dog). So far his playing resembles that of Leo Kottke, but Bjørn Berge goes much further. His concrete folk is infused with blues, pop, folk and rock and he sings with a seasoned and wonderfully raw voice. With excellent guitar playing, warm guitar sound and a broad vocal timbre, he already sounds like a whole band on his own. But on his new album Heavy Gauge he is backed up by bassist Kjetil Ulland and drummer Kim Christer Hylland who support his massive guitar playing firmly. That makes his music unique and recognizable. Bjørn Berge is not only an excellent guitarist but also an excellent songwriter who wrote songs to the lyrics by the Norwegian-based American Ellis Del Sol. Nine songs with catchy and recognizable melodies. The album Heavy Gauge is a delicious spicy blend of characteristic contemporary concrete folk that is strong, powerful and unyielding!
Bjørn Berge: Heavy Gauge (Blue Moon Records / PIAS)
Pictures: Edgar G. Bachel
© Mattie Poels.