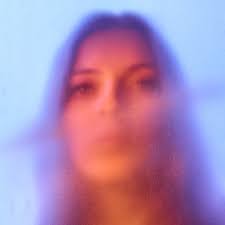 Zangeres Jade Bird komt in april 2019 met haar volledige album 'Jade Bird'. Een volwassen album waarmee deze Engelse singer/songwriter een duidelijke signatuur neerzet van gevatte liedjes waarop ze zichzelf begeleidt op gitaar en piano. Maar het meest opvallend is haar stem, waarmee ze lieflijk werk vertolkt en ze de rock-randen opzoekt.
English version below
Jade Bird groeit op in Londen en Zuid Wales maar ook in Mönchengladbach, Duitsland. Tijdens haar middelbare schooljaren treedt ze regelmatig op, maar het muzikale balletje gaat pas echt rollen als ze begin 2017 toert door V.S. met de Amerikaanse singer-singwriter Brent Cobb. 'Jade Bird' is haar eerste volledige album waarop ze een breed scala laat horen van haar muzikaliteit. Een krachtige stem die een mix is van Bonnie Raitt, Edie Brickell en Judee Sill. Ze begeleidt zichzelf op gitaar en piano en wordt bijgestaan op elektrische gitaar, bas en drums (en strijkers in het nummer '17'). Haar liedjes hebben iets ontwapenends, klinken herkenbaar maar zijn toch net even anders. En alhoewel de liefde voor haar een groot motto is, wordt de muziek nergens sentimenteel. Haar muziek is eerder stoer en stevig met de nodige rock, gelardeerd met een fraaie singer-songwriter signatuur, waartussen ze moeiteloos en organisch switcht. Deze nuances zijn prachtig hoorbaar in bijvoorbeeld 'Ruins' en 'Love Has All Been Done Before'. Al enkele jaren is de folk-singer-songwriter-revival gaande die in navolging van de jaren-60 veel fantastische muzkanten heeft voortgebracht. Jade Bird is zo'n nieuw talent waar we nog veel van zullen horen: dat moge duidelijk zijn!
English version
In April 2019 the first full album 'Jade Bird' of singer Jade Bird will be released. A great record on which this English singer / songwriter sets a clear signature of witty songs on which she accompanies herself on guitar and piano. But the most striking is her recognisable voice.
Jade Bird grew up in London and South Wales but also in Mönchengladbach, Germany. During her high school years, she performs regularly and in 2017 she toured in the USA with the American singer-singwriter Brent Cobb. 'Jade Bird' is her first full album on which she shows a wide range of her musicality. She has powerful voice that is a fine mix of Bonnie Raitt, Edie Brickell and Judee Sill. She accompanies herself on guitar and piano and is assisted on electric guitar, bass and drums (and strings in the song '17'). Her lovely songs are disarming in a way, recognizable but slightly different. And although 'love' for her is a big subject in her lyrics, the music never gets sentimental. Her music is rather tough and solid with sometimes a rock-feel and a beautiful singer-songwriter signature. Very subtle in a way, after which she effortlessly and organically switches to solid pop. These nuances are beautifully audible in for example 'Ruins' and 'Love Has All Been Done Before'. The folk-singer-songwriter-revival has been going on for a few years now, which, following the folk-revival of 60s, has produced many fantastic musicians. Jade Bird is such a fantastic new talent. Her first album 'Jade Bird' will certainly not be her last!
Jade Bird: 'Jade Bird' (Glassnote Music)