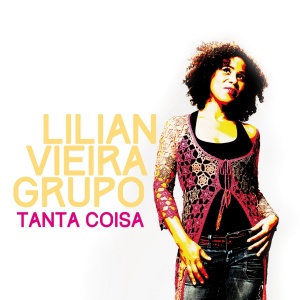 De in Brazilië geboren zangeres Lilian Vieira is al jarenlang de coryfee van de Braziliaanse muziek in Nederland. Begin dit jaar (2016) verscheen haar nieuwe CD 'Tanta Coisa'. Het album is de aftrap van de Brasil Beyond de Bundas toer waarmee ze terugkeert naar de kern van de Braziliaanse muziek; maar wel anno 2016!
English version below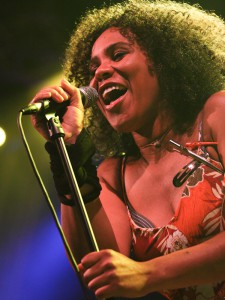 Lilian Vieira kreeg (internationale) bekendheid met het trio ZUCO 103 waarmee ze twaalf jaar lang wereldwijd concerten gaf. Nu is haar tweede solo-cd op de markt. Een akoestisch album waarop ze wordt bijgestaan door vijf fantastische musici waaronder de inventieve drummer Udo Demandt, snarenspeler Marijn van der Linden en producer Wiboud Burkens die ook keyboards speelt. Met 'Tanta Coisa' keert Lilian Vieira terug naar de Braziliaanse muziek waar we naast de bekende samba ('Samba Wip') en bossa ('Vazia') ook het uitbundige slagwerk van de maracatu horen (is ook een dans met gekleurde kleding – net zoals de opzwepende frevo). De muziek wordt aangevuld met funk en jazz in eigen composities die geschreven zijn door leden van haar band met, op één na, alle teksten van Vieira. De muziek is verzorgd met uitgekiende arrangementen, zoals de funky samba 'Pra Valer' met ritmisch fraaie melodie en groovy orgel/snaarinstrumenten. Of 'Indio' met zijn prachtig eeuwig durende sound waarbij de Fender Rhodes als een katalysator alle noten lieflijk met elkaar verbindt. 'Tanta Coisa' betekent 'Een heleboel'. Inderdaad, er is veel te halen op deze nieuwe CD met een variatie aan rimtes, arrangementen en op twee stukken een gastoptreden van mondharmonicaspeler Gabriel Grossie. En natuurlijk Lilian zelf die als een boegbeeld boven de muziek uitsteekt. Een zangeres die met haar veerkrachtige stem een Braziliaanse enclave in Nederland tijdloos maakt!
CD-presentatie 19 feb. 2016 Meervaart Amsterdam –

klik hier

– voor de volledige speellijst.
English version
For years the Brazil born singer Lilian Vieira is the celebrity of Brazilian music in the Netherlands. Early this year (2016), her new solo CD 'Tanta Coisa' was released. The album is the kickoff for the Brasil Beyond the Bundas tour in which she returns to the heart of Brazilian music.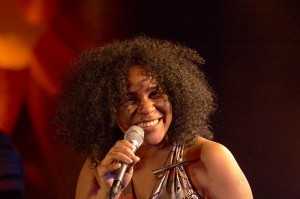 For twelve years Lilian Vieira got international fame with the trio ZUCO 103 and gave concerts worldwide. And here it is, her second solo release. An acoustic album on which she is assisted by five fantastic musicians including the inventive drummer Udo Demandt, string instruments player Marijn van der Linden and producer Wiboud Burkens who also plays keyboards. With 'Tanta Coisa' Lilian Vieira returns to Brazilian music. The famous samba ('Samba Wip') and bossa ('Vazia'), and the exuberant percussion of the maracatu (also a dance with coloured clothes – just like the swinging frevo). The music is complemented with funk and jazz. The compositions are written by members of her band, with lyrics by Vieira. Fine and delicate arrangements, such as the funky samba 'Pra Valer' with a rhythmic and beautiful melodie and grooved by organ/guitar. Or 'Indio' with its magnificent never ending melody with the Fender Rhodes – wonderful linking all notes to one great sound. 'Tanta Coisa' means  'A Lot'. Yes indeed, there are much different sounds on this new CD with a variety of rhythms and a guest appearance by harmonica player Gabriel Grossie on two pieces. And of course Lilian herself, as a figurehead above the music. A singer with a lovely voice, showing timeless Brazilian music to the world!
Lilian Vieira: 'Tanta Coisa' (Stroom/Coast to Coast)