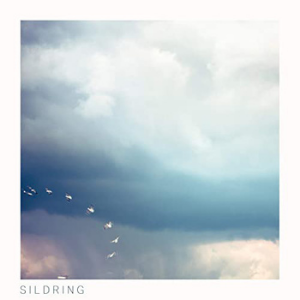 Het duo Julie & Andreas uit Noorwegen maakt een muzikale connectie tussen harp en bandoneon. Niet alleen een voortreffelijke maar ook een zeer bijzondere combinatie, die prachtige muziek voortbrengt.
English version below
De Noorse harpiste Julie Rokseth vormt met haar broer, de bandoneonist Andreas, het duo Julie & Andreas. De combinatie harp en bandoneon blijkt een ongebruikelijke maar ook een wonderschone. Natuurlijk denk je bij de eerste bandoneon-klanken aan de tango, en wellicht krijg je bij de eerste harp-klanken Keltische of Bretonse folk-associaties. Maar juist deze stijl-stigma's worden op de CD Ene Sildring aan flarden gespeeld. Het album is een muzikale vertelling, waar folk, tango en klassieke stijlen voorbij komen die worden aangestipt en losgelaten. De muziek ademt, vibreert, mijmert en vertelt een metaforisch verhaal dat wordt opgedragen aan de vissers die hun leven lieten op zee. Je wordt moeiteloos meegenomen in een meeslepend epos dat prachtig is uitgekristalliseerd in fraaie composities. De arpeggio's en de korte melodieën van de harp vormen een prachtig beeld tegen de lange en soms ferme klanken van de bandoneon. Bijzonder fraai is de harp-solo Grotte, waar de hoge en lage harp-klanken worden gelardeerd met akkoorden uit het middenregister. Gevolgd door Regnro waar harp en bandoneon elkaar lieflijk aanvullen. Het woord ene is het oud-Noors voor verenigen, en dat is precies wat deze twee musici doen. En hoe!
English version
The duo Julie & Andreas from Norway makes a musical connection between harp and bandoneon. Not only an excellent but also very special combination in which they produce beautiful music.
Norwegian harpist Julie Rokseth and her brother, bandoneonist Andreas, form the duo Julie & Andreas. The combination harp and bandoneon turns out to be an unusual one, but also a very wonderful one. Of course the first bandoneon sounds make you think of tango, and the first harp sounds give you Celtic or Breton folk associations. But it is precisely these style stigmas that are played to shreds on the CD Ene Sildring. The album is a musical narrative, in which folk, tango and classical styles are played. Not strictly, but with a touch of. The music breathes, vibrates, muses and tells a metaphorical story, dedicated to the fishermen who lost their lives at sea. You are effortlessly taken along in a compelling epic that is beautifully crystallized in the wonderful compositions. The arpeggios and the short melodies of the harp form a beautiful contrast to the long and sometimes firm sounds of the bandoneon. The harp solo piece Grotte is particularly beautiful, where the high and low harp sounds are interlarded with chords from the middle register. Followed by Regnro where harp and bandoneon sweetly complement each other. The word Ene means unite in the old Norwegian language, and that is exactly what these two musicians do. Excellent music!
Julie & Andreas: Ene Sildring (Psympha Records / Xango)
© Mattie Poels.